Bread Menu - Mainstay Loafs
our lineup of Local favorites - available at most stores and farmer's markets,
Made with unenriched, organic flour!
Plain Ciabatta and Rosemary Ciabatta
A beautiful open crumb (just look at those air holes!*) and crunchy golden crust make this classic Italian bread one of our favorites.
*A note from Rise Up! Bread Bakers:
"We'd like to say a little something about HOLES. If you are making a sandwich, please do not expect your stone ground mustard to be contained neatly upon a slice of our ciabatta. Use our tighter-crumb loaves for sandwiches: the Little Applegate Sourdough, Sprouted Multigrain and teff breads (be sure to defrost and slice that teff bread rather thin, if you don't want to feel like a cow chewing your cud for hours). For the rustic, rogue, sesame sourdough and ciabatta breads we have increased the hydration to ensure a gorgeous artisan "open-crumb." These loaves are best for toast, table-bread and the occasional lightly-mayoed BLT. Enjoy!"
This is our lightly soured loaf in the French country sourdough tradition. With its open crumb, hearty crust and notes of locally grown whole grain, it has just the right sourdough kick to make you happy. We give this bread a very long, slow fermentation, mimicking old-world methods. Additional variations of this rustic dough sold on a rotational schedule at our farmers market stalls include: Walnut, Apricot Walnut, Chili Cheddar, Chocolate Cherry, Fig, and Chocolate Coconut.
Rustic Baguettes! Seeded & Unseeded, Demi and Full Length
Baked with 75% whole wheat grown and milled at Dunbar Farms right here in the Rogue Valley. This local wheat has a wonderful flavor profile that we just don't get from industrial wheat.
Little Applegate Sourdough
Our best-selling fantastic sandwich bread. Sour to the maximum like a true westcoast sourdough.
Our Little Applegate Sourdough in hearth form covered in sesame seeds!
Focaccia
Italian flatbread with rosemary. Great for sandwiches, paninis, burgers or table bread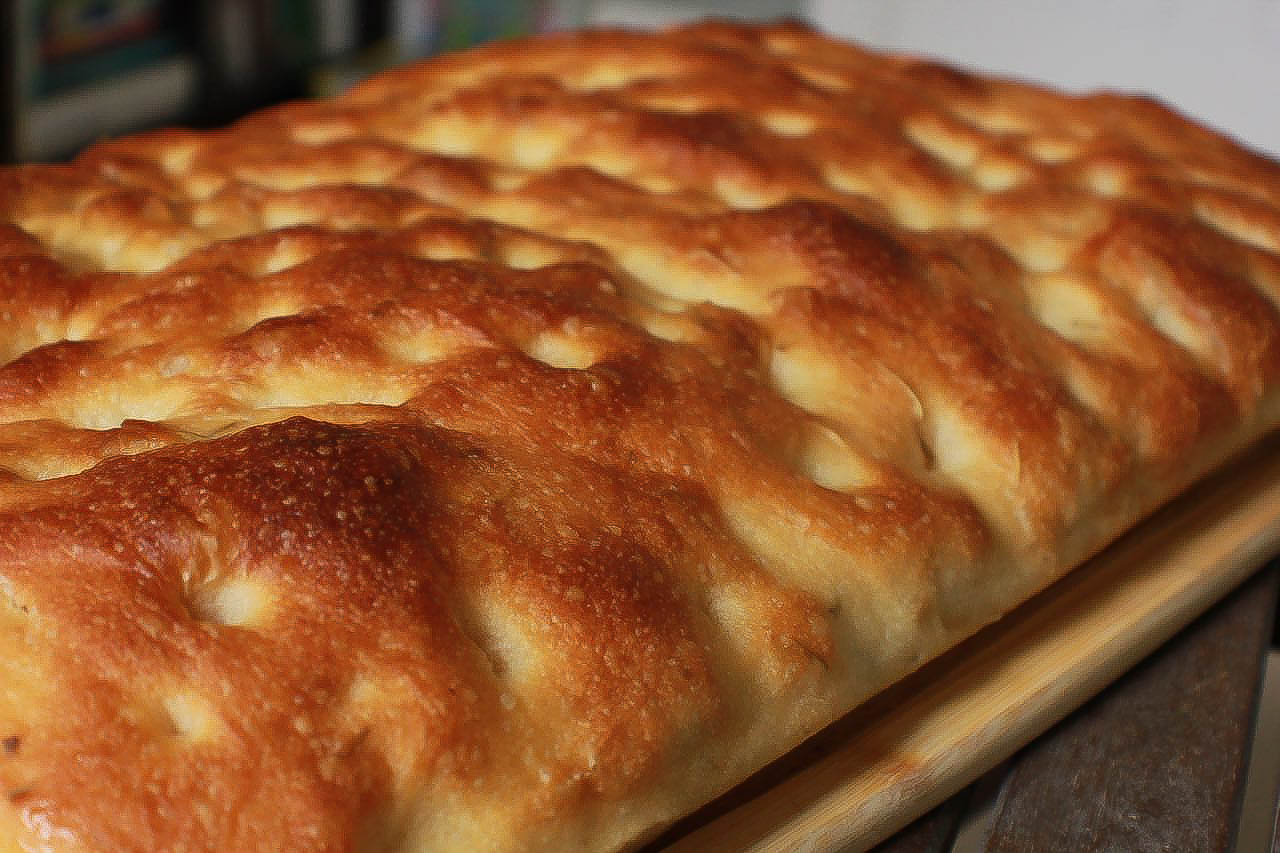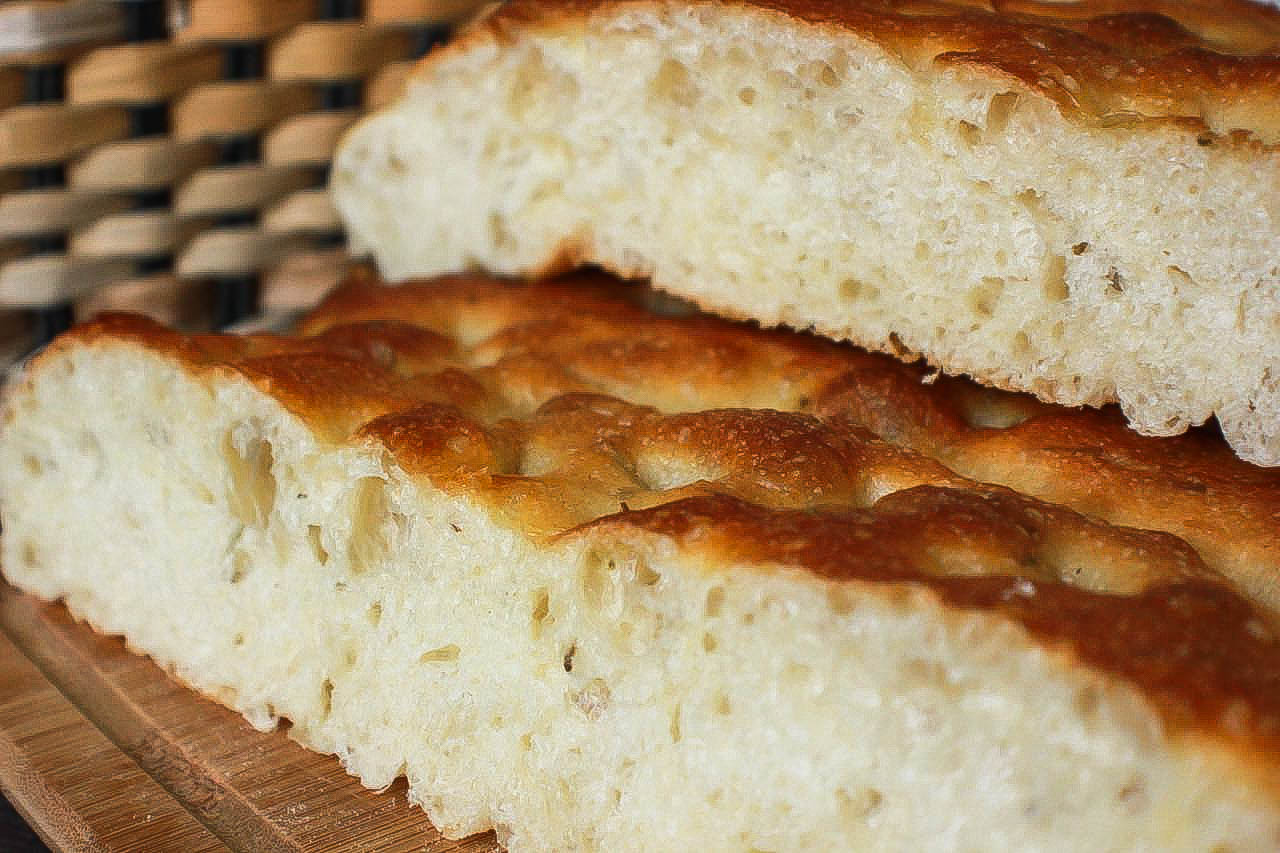 Teff and Multigrain Teff Bread - Gluten Free!
Teff is an ancient Egyptian grain with a strong earthy flavor. Its 99.9% gluten-free just to warn you that we bake it in our bakery where there is gluten in the air. However, we do not add any gluten and we clean our equipment thoroughly before making this bread. Consider it a homeopathic dose if you are not highly allergic to gluten or wheat. This bread is meant to be sliced thin and toasted for breakfast or a tasty sandwich. Sold in the frozen in stores, or fresh at the farmer's market, please freeze or refrigerate after purchase because it is made with eggs! The multigrain teff bread has soaked seeds added to the interior.
A whole wheat bread with sprouted seeds & grains. We soak whole grain flour and seeds to let enzymes begin the digestion process even before it touches your mouth!
Add a little Rosemary and enjoy the same classic ciabatta under a golden crust with plenty of fluffy crumb. This Italian bread is one of our favorites.
Our scrumptious ciabatta loaf with delicious organic Kalamata Olives added to the mix!
A rosemary roll made from our fluffy ciabatta dough.
CRAFTED FROM QUALITY, LOCAL INGREDIENTS
Our white flour comes to us from Lehi Mills in Utah. Our Rogue Valley Sourdough is baked with whole wheat flour grown and milled at Dunbar Farms right here in the Rogue Valley. They are a 4th generation farm dedicated to farming sustainably for future generations. We are currently collaborating with a community of likeminded individuals to grow wheat locally while promoting small farms who grow wheat for small local bakeries like ours.